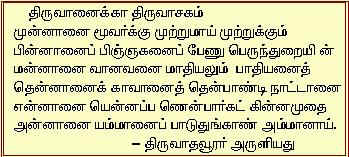 Introduction
Thiruvanaikoil
is a beautiful small urban village at
Tiruchirappalli
district ('Trichy', 'Thiruchirapalli', 'Tiruchinopoly', 'Tiruchi') in Tamil Nadu of Southern India. Thiruvanaikoil is also familiarly known as Tiruvanaikoil, Tiruvanaikaval, Thiruvanaikaval, Thiruvanaika, Thiruanaikaa..
Thiruvanaikoil is around 3 Kms away from the heart of Trichy city and adjacent to
Srirangam
another small historic town and one of the holy places in India. Thiruvanaikoil and Srirangam are in the banks of river Cauvery. Literally these two places form an island, surrounded by river Cauvery and river Coleroon.
Sri Jambukeswarar Akilandeswari Temple of Thiruvanaikoil: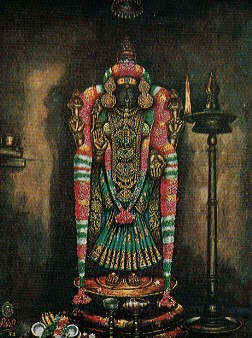 Thiruvanaikoil temple is one of the Panchabhoota Stalams (signifying the 5 natural elements) and represents water ('Neer'). The other four temples are Kalahasti for wind ('Kaatru'), Tiruvannamalai for fire ('Neruppu'), Kanchipuram for earth ('Mann', 'Bhoomi') and Chidambaram for space ("Aagayam"). As this temple represents water this is also called as 'Appu sthalam' and the Shivalinga ('Swami') here is called as 'Appu Linga'. Even today you can see water oozing out near the Shivalinga idol in the temple. The goddess of this temple is 'Akilandeswari' ('Amman'). The Amman is also called as Akilandanyaki. Akilandeswari is pronounced as 'Akilam - Aanda – Eswari' (Akilam – Universe, Aanda – Ruler, Eswari – Goddess).